Disconnect To Reconnect
Reconnect with Family & Friends
Think of this…..A cozy cabin in Westfield /Oxford, Wis., with acres of nature … all to yourself! The sound of the wind blowing through the trees and the birds singing as they roam the skies. Relaxation beckons. The silence summons. Nature calls. Do you hear it? When the answer is "yes," retreat to this green getaway, a slice of a private paradise surrounded by acres of woods and the creatures that inhabit them.That's all…and before long you'll realize it's all you need. The tranquility of the trees takes over. Sitting in the six-person hot tub, or around a blazing fire pit, the worries and stresses of daily life disappear. You wanted to get away from it all and you have.
You won't be bored at Lilikoi Resort. There's plenty of water within walking distance of the resort to go and toss a fishing line or launch your boat. Like to move around? Hike or bike on manicured trails in the summer or take the paths on snowshoes or cross-country skis in winter. Fall brings bow and gun hunting for deer and turkey. You could chisel a few holes in the nearby lakes for winter ice fishing and the snowmobile trails aren't far off, either. Spring offers great views of nature coming back to life and some more turkey hunting. And while you're close to nature, you're not far from civilization. Golf, dining and the attractions of Wisconsin Dells are just a few miles away. You can do as much – or as little – as you like. It's your choice. Time seems to slow … but the days go fast. Once you leave, you might be wondering how soon you can come back.
1 Pet Friendly. This is a family friendly resort and your pets are a part of the family.
2 Wood On Premises. No need to go off site to find firewood. We provide it on site.
3 Hot Tub. Sit back and relax. Enjoy spending time in our hot tub.
Firewood, Kayaks & Bikes Included With Your Rental
You'll see lots of wildlife
including deer, birds, squirrels,
and much more.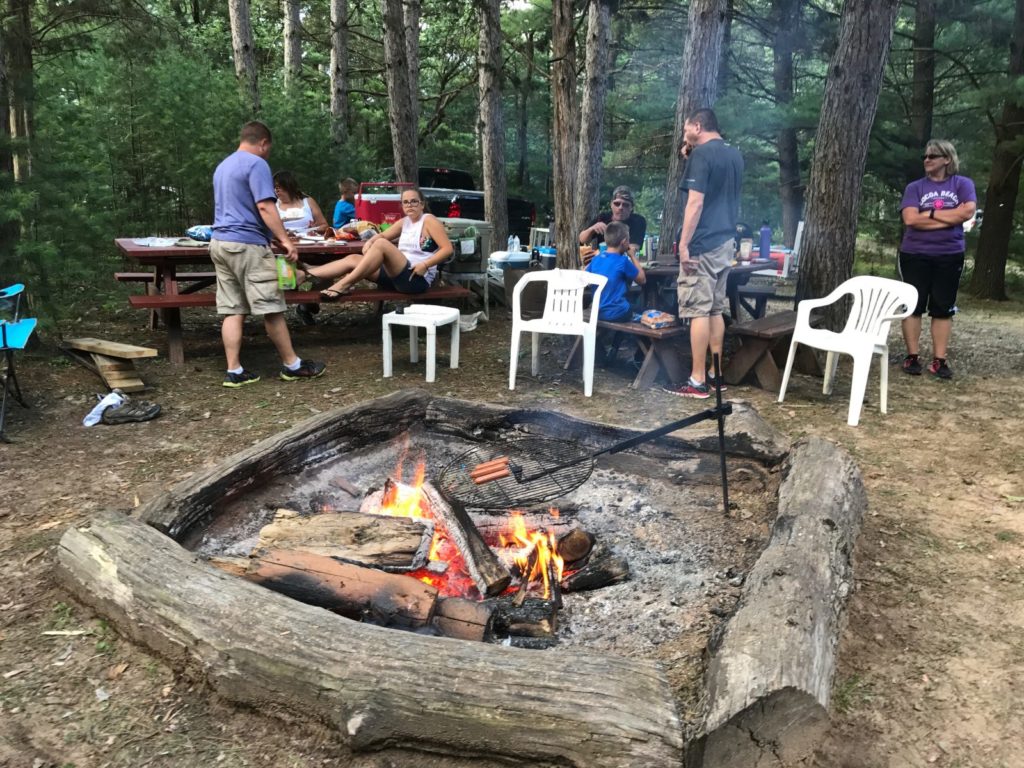 Relax and share stories of the day around the fire.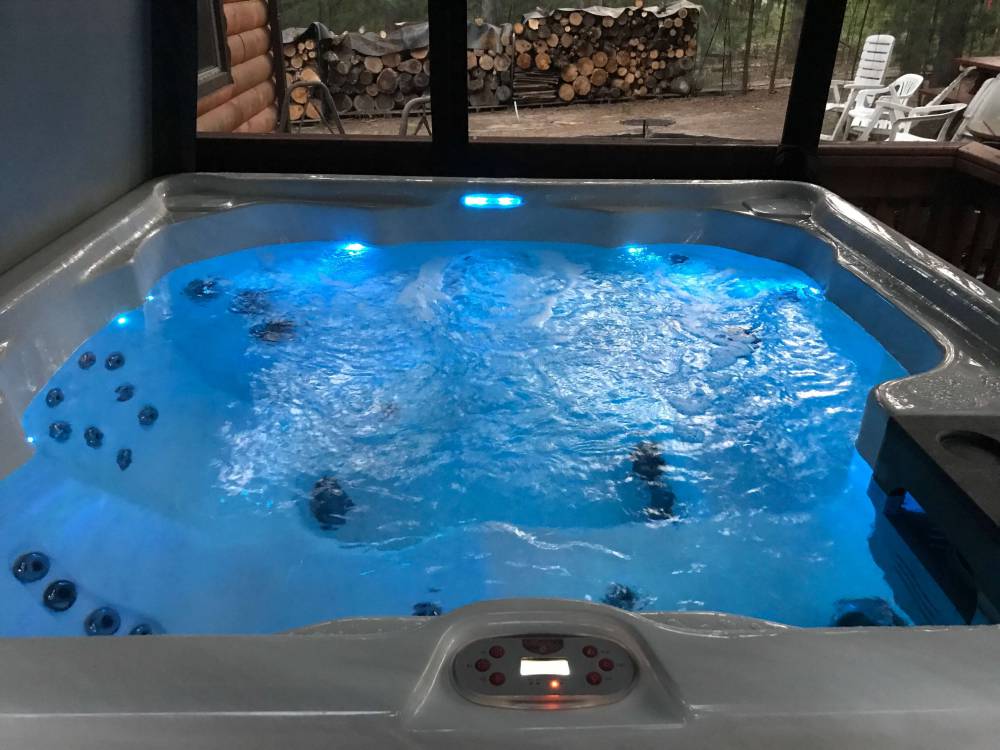 Relax and soak away the stresses of your everyday life.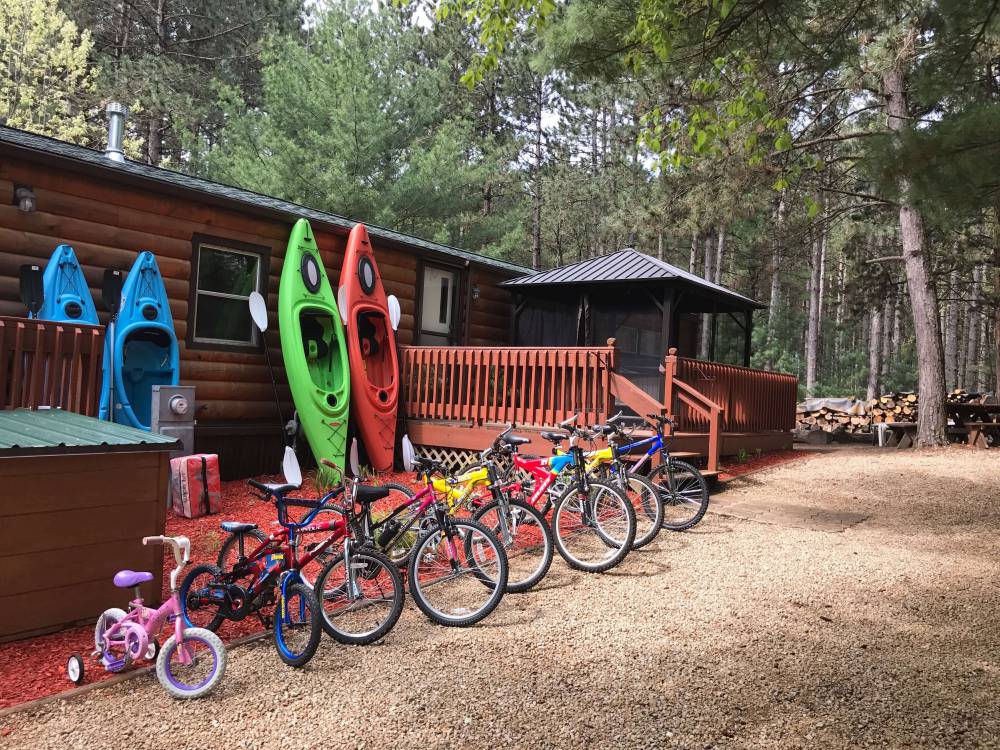 Grab a kayak for the lake or take a bike for a nice ride.
There is nothing like great food
with family and friends in an
outdoor setting. Enjoy catching
up on old times or the days
activities.